Nestled in the White Mountains, one of the Northeast's top outdoor destinations, the Littleton area has a wide variety of sports and outdoor activities. Littleton is located just 15 minutes from Cannon Mountain where you can ski in the winter or ride the Arial Tramway in the summer or visit Echo Lake at the foot of the Mountain. Just a few miles further one can visit the Basin, a large granite pothole that has been created by a glacier more than 15,000 years ago.  Also close by is the Flume Gorge where you can take a self-guided tour through a natural gorge with spectacular waterfalls, vistas and  covered bridges.  Need some gear before heading into the wilderness? Check out Lahouts North Face Patagonia on Main Street, where you can find everything you need to safely head out on the trail.
Looking for other attractions? We have them! Drive up the Mt. Washington Auto Road starting at Pinkham Notch in Gorham, NH just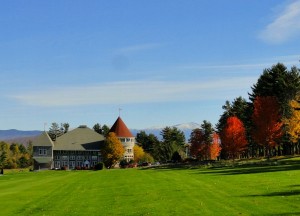 30  mins from Littleton. Or are you looking for something a bit more relaxing? Swing over to the Maplewood Country Club, in Bethlehem, for 18 holes of golf.  But if adventure is in your cards then contact Rooted By Stacey for a Paddle Board or Outdoor Yoga Class.
Right here in Littleton we have some small walking paths that are great for the whole family. The Dells walk which is located just 1.2 miles from the Post Office on Route 18 has picnic tables, fireplaces and handicap accessibility. Remich Park on Pleasant Street in Littleton is a great place to take the kids to play on the playground or use the town pool.